Cotton Blues, Zuidlaren, The Netherlands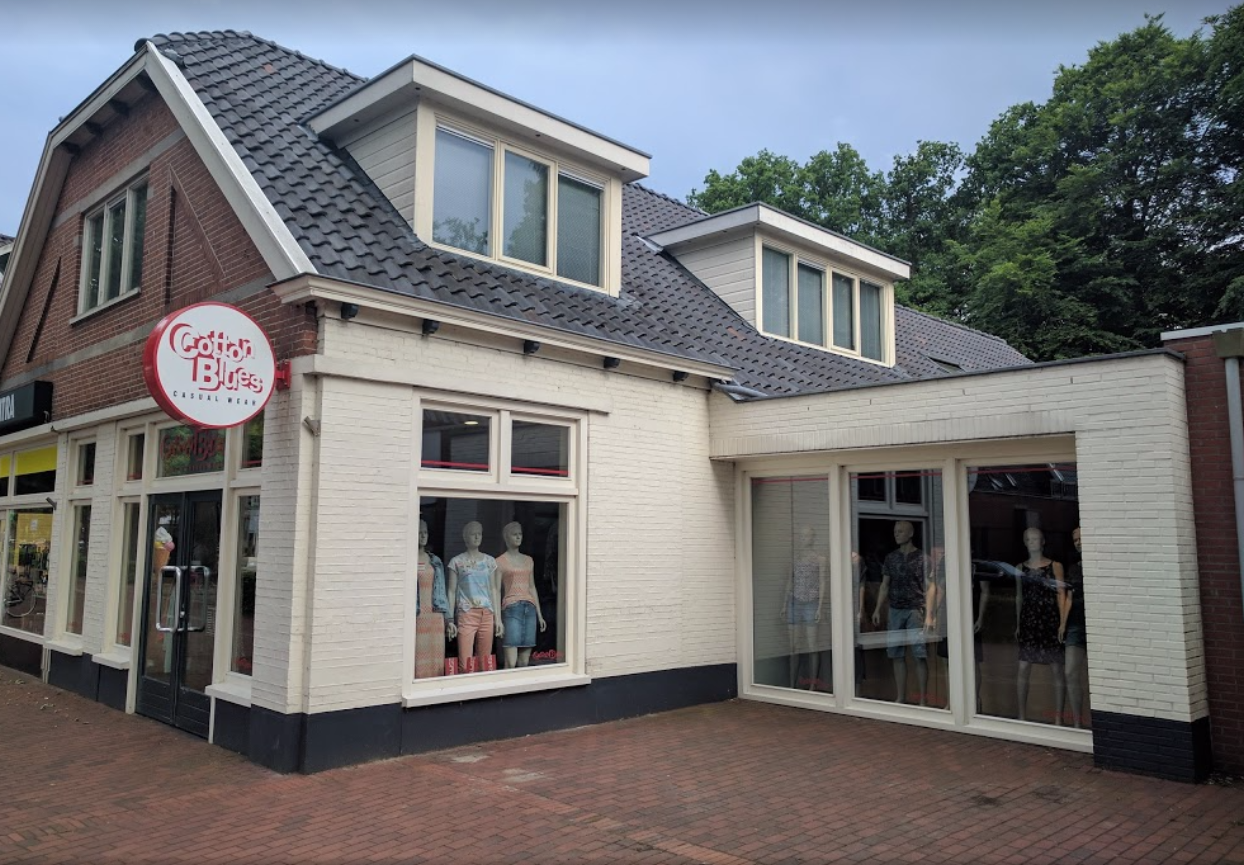 Cotton Blues is the place to shop a wide range of trendy women's and menswear. Here you will discover the latest collections of Street One, Cecil, Soyaconcept, Elvira Collections and Esprit.
But also several men's collections of Baileys, Lerros and Giordano. In addition, Cotton Blues has the following jeans brands: Angels Jeanswear, Mac Jeans and Wrangler Jeans. 

Cotton Blues since 1989
In March 1989 we opened our shop at Stationsweg 55, Zuidlaren in The Netherlands. A clothing store that sells jeans and casual wear for both men and women in the middle segment.
We started in 1989 with 80m2 and eventually moved into a bigger location (250m2), Stationsweg 26 Zuidlaren.

Shippingcosts outside the Netherlands
Orders from Belgium and Germany, Denmark, France, Austria, United Kingdom, Slovakia and the Czech Republic have a free delivery above € 100,-.  Shipping costs include VAT. 
The shipping costs for all other countries are automatically calculated in your shopping cart.

Opening hours Cotton Blues

Monday        13.00 - 18.00 hours

Tuesday       9.30 - 18.00 hours

Wednesday 9.30 - 18.00 hours

Thursday      9.30 - 18.00 hours

Friday            9.30 - 20:00 hours 

Saturday       9.00 - 17.00 hours

Closed on Sundays

Address:
Cotton Blues
stationsweg 26
9471 GR Zuidlaren, Holland

Opening hours telephone:
Monday / Friday:
Available from 9:30 am - 16:00 pm (on Monday from 13.00hour): answering the phone is not always possible, this depends on how busy the local store is.
* Local Store: +31(0)504091566
* Webshop: +31(0)6 20 45 34 86 
* WhatsApp: +31(0)6 20 45 34 86

By e-mail you always receive a quick response. You may in your email too
leave your number so we can call you back at a convenient time.

Email: [email protected]
Chamber of Commerce: 61343269